Presentria GO
Making Drive Thru Scenic Safari Engaging and Fun!
Zoo and Scenic Safari organizers can pin checkpoints on the Presentria GO system that is powered by Google Maps.
Visitors physically pass through the checkpoints and log in to https://go.presentria.com using their smartphones when they arrive.
Based on the checkpoint location, visitors will be presented with videos to watch, questions to answer, and/or web content to view.
Visitors can collect points after correctly answering the questions.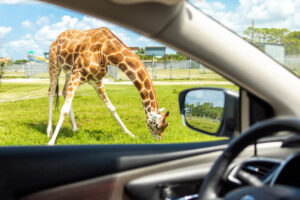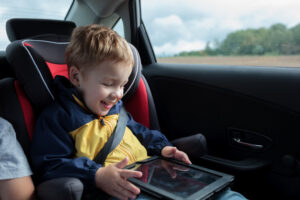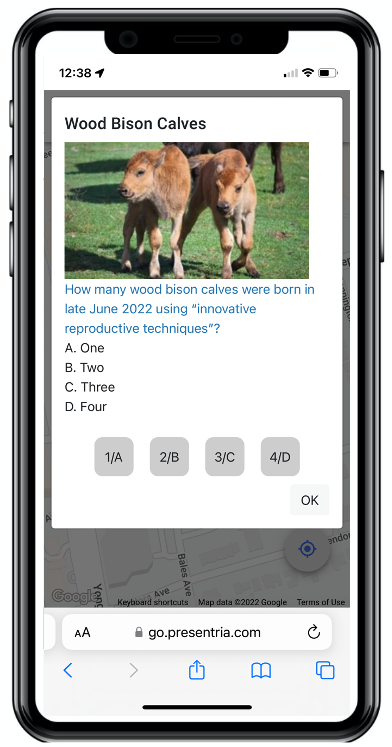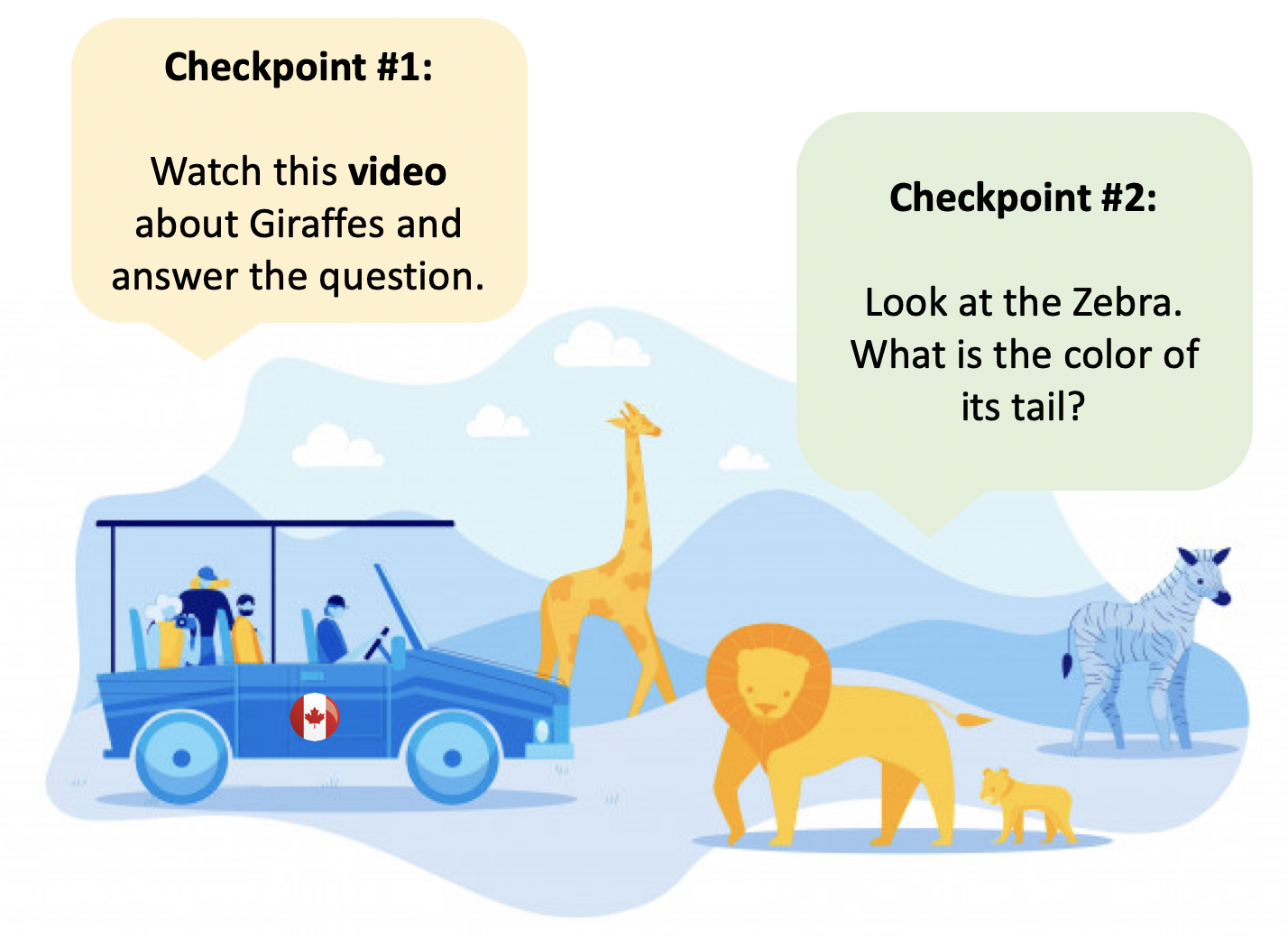 What can visitors do at the checkpoint?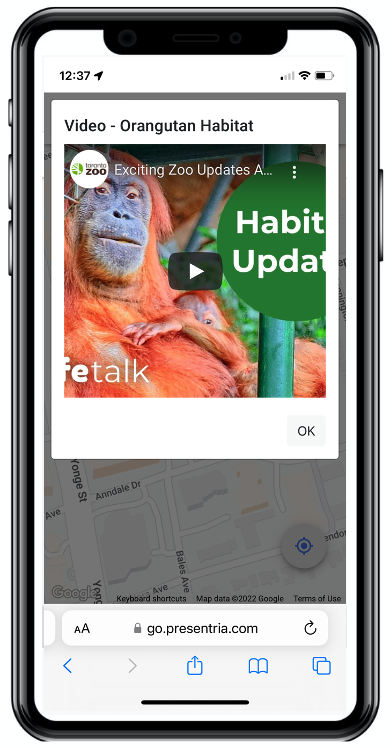 (a) Watch YouTube video about the animal.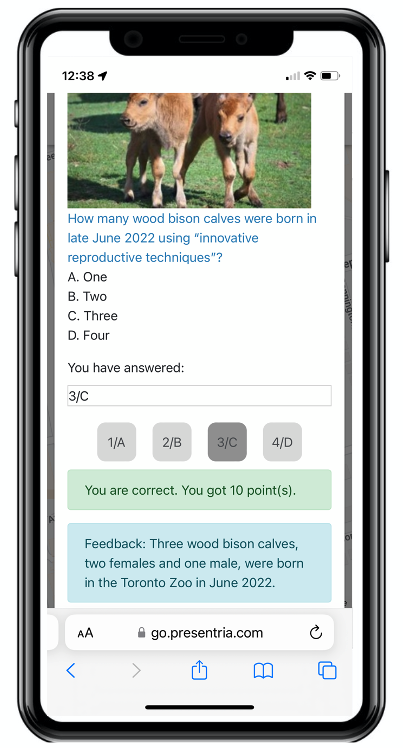 (b) Learn about the animal by answering questions and receiving feedback. Student visitors can compete using points.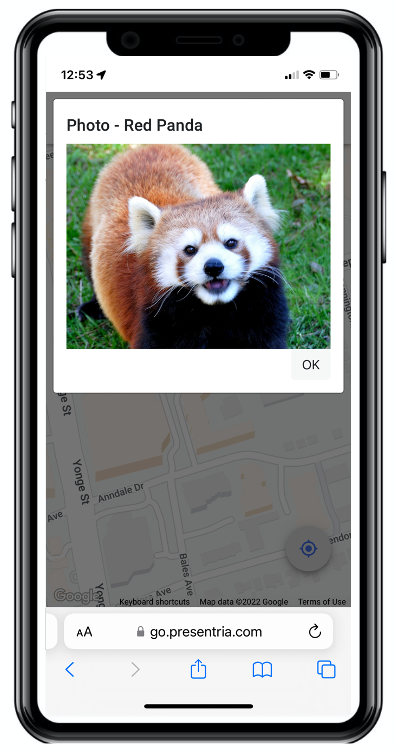 (c) Download nice animal photos.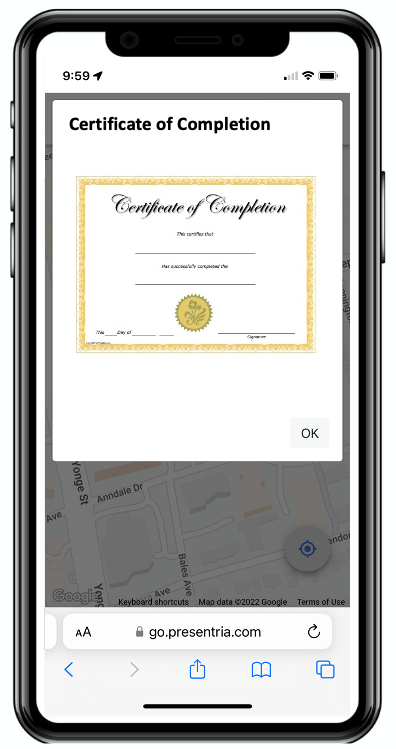 (d) Receive trip completion certificate.
Virtual trip option is available:
To stimulate the general public's interest in learning more about the Zoo, you can allow potential Zoo visitors to "experience" these interesting questions and videos using Presentria GO over a web browser.
To see how a virtual trip would look like, go to https://go.presentria.com, enter session ID G1147, your student ID (any number), and name.
Additional instructions can be found here.