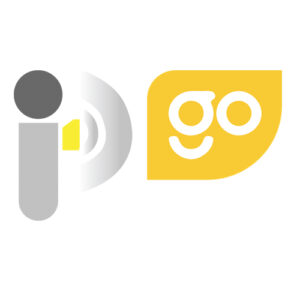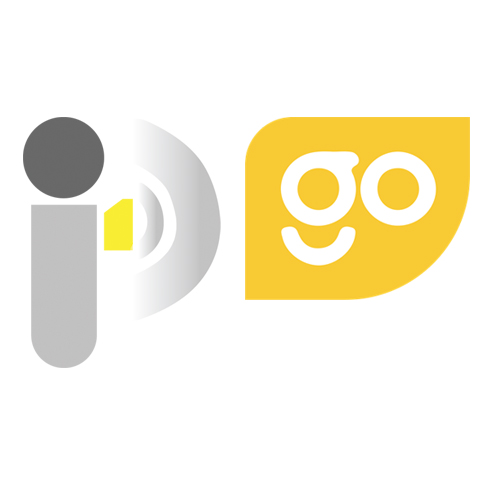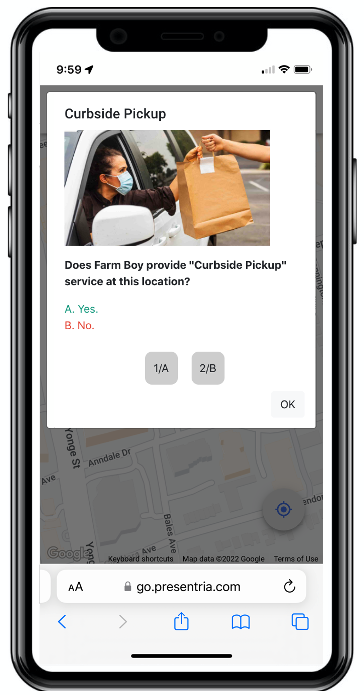 Presentria GO
Taking experiential learning to the next level
Teachers can set up trips by pinning checkpoints on the Presentria GO system that is powered by Google Maps.
Students physically visit these checkpoints and log in to https://go.presentria.com using their smartphones when they arrive.
Based on the checkpoint location, students will be presented with questions to answer, online content, and/or PDF file for viewing.
Students collect points after visiting these checkpoints.
Teachers can set up the trip, and view the class' performance directly on the Presentria instructor portal.
No programming is required. Just point and click.
Perfect for experiential learning outside the classroom!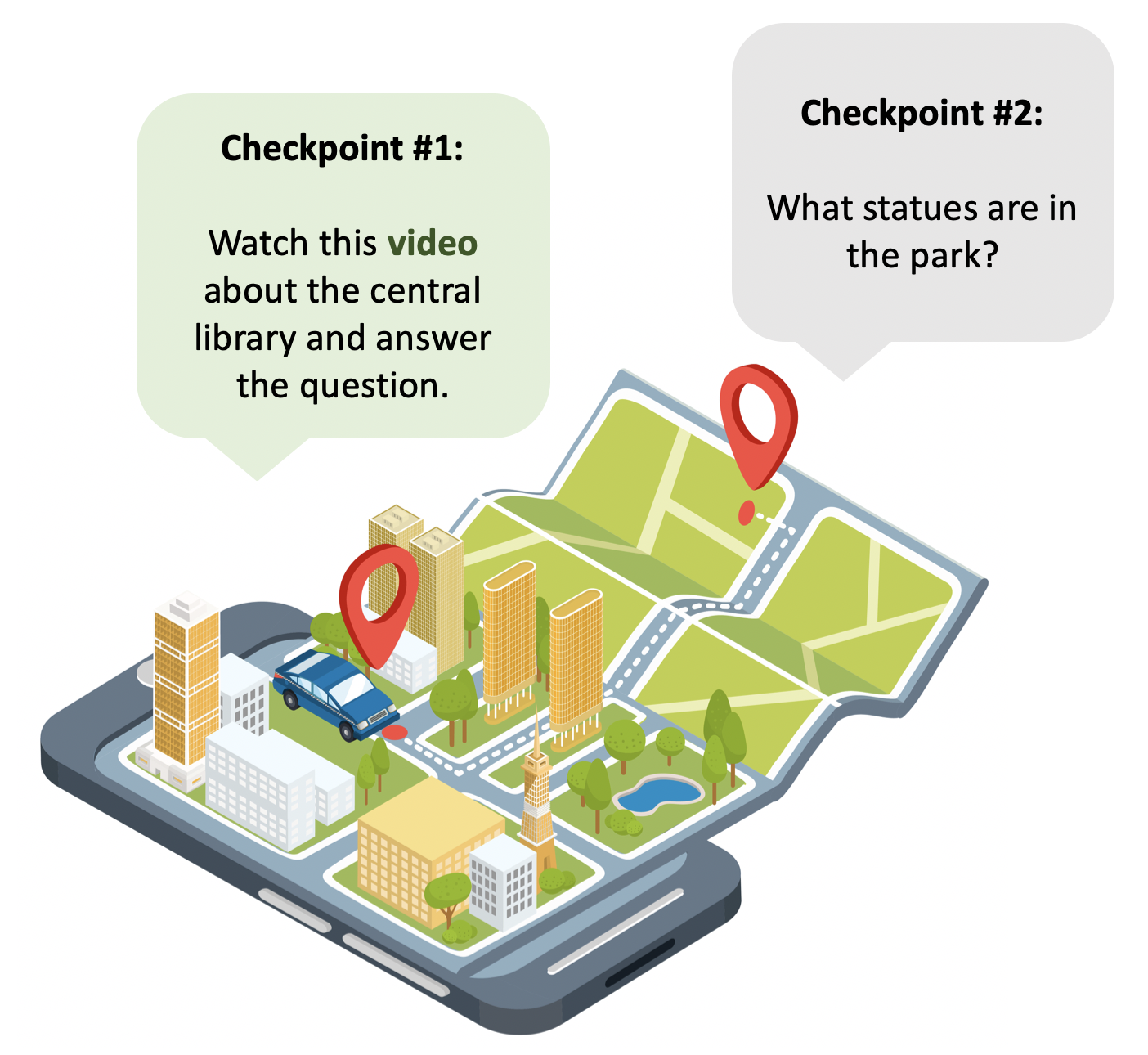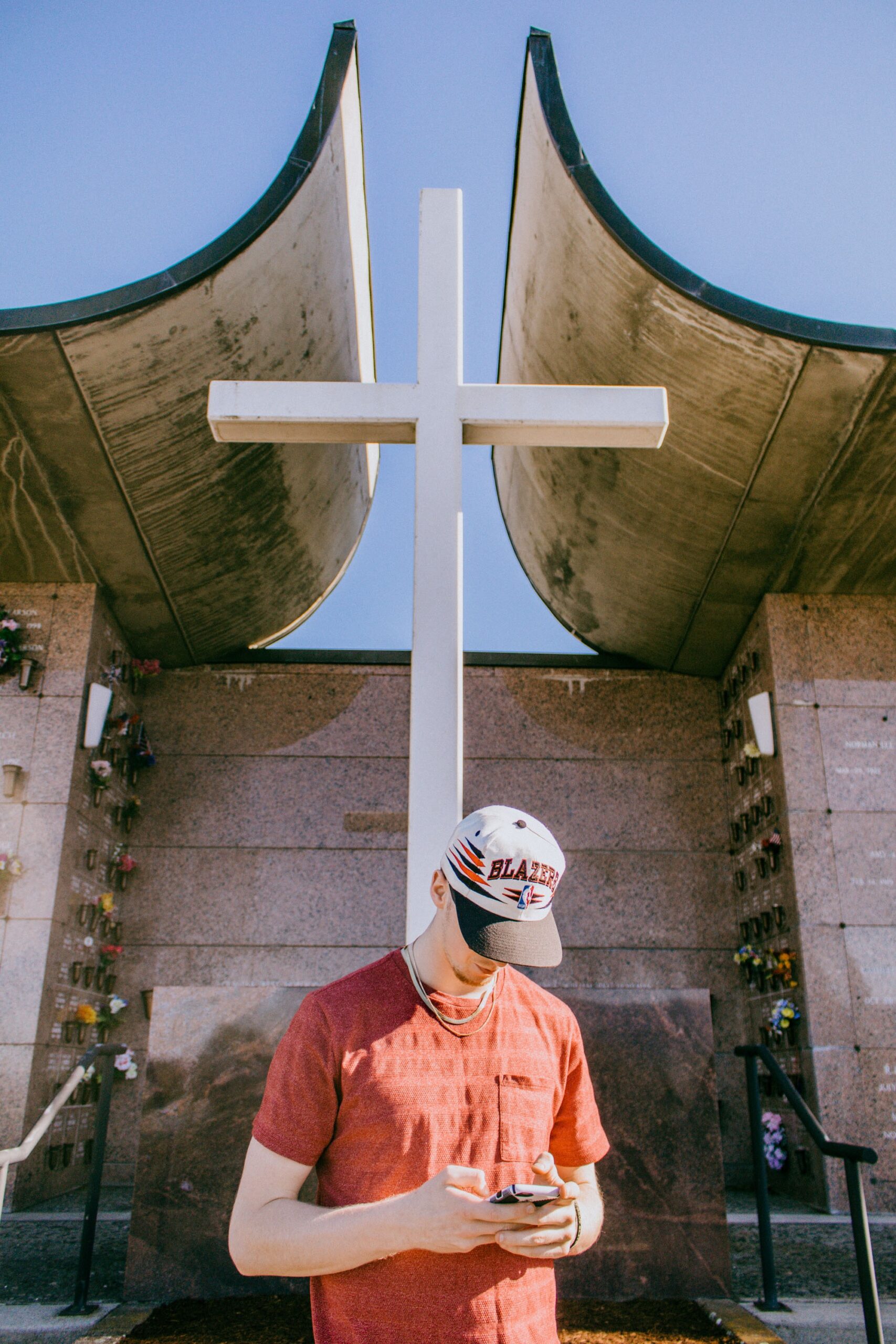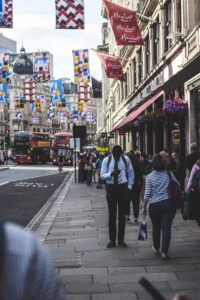 Ideal for courses in...
Archaeology
Architecture
Geography
History
Marketing
Real Estate Management
Retail Management
Stress Management
"I used Presentria GO for my lecture on outdoor advertising, which enabled me to walk my students through a neighbourhood and observe the kinds of outdoor advertising, and have a really specific and topical discussion"
Jared Breski
Professor, School of Marketing
Seneca College, Canada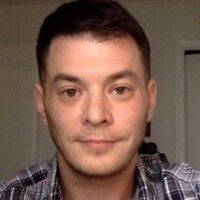 What can students do at the checkpoint?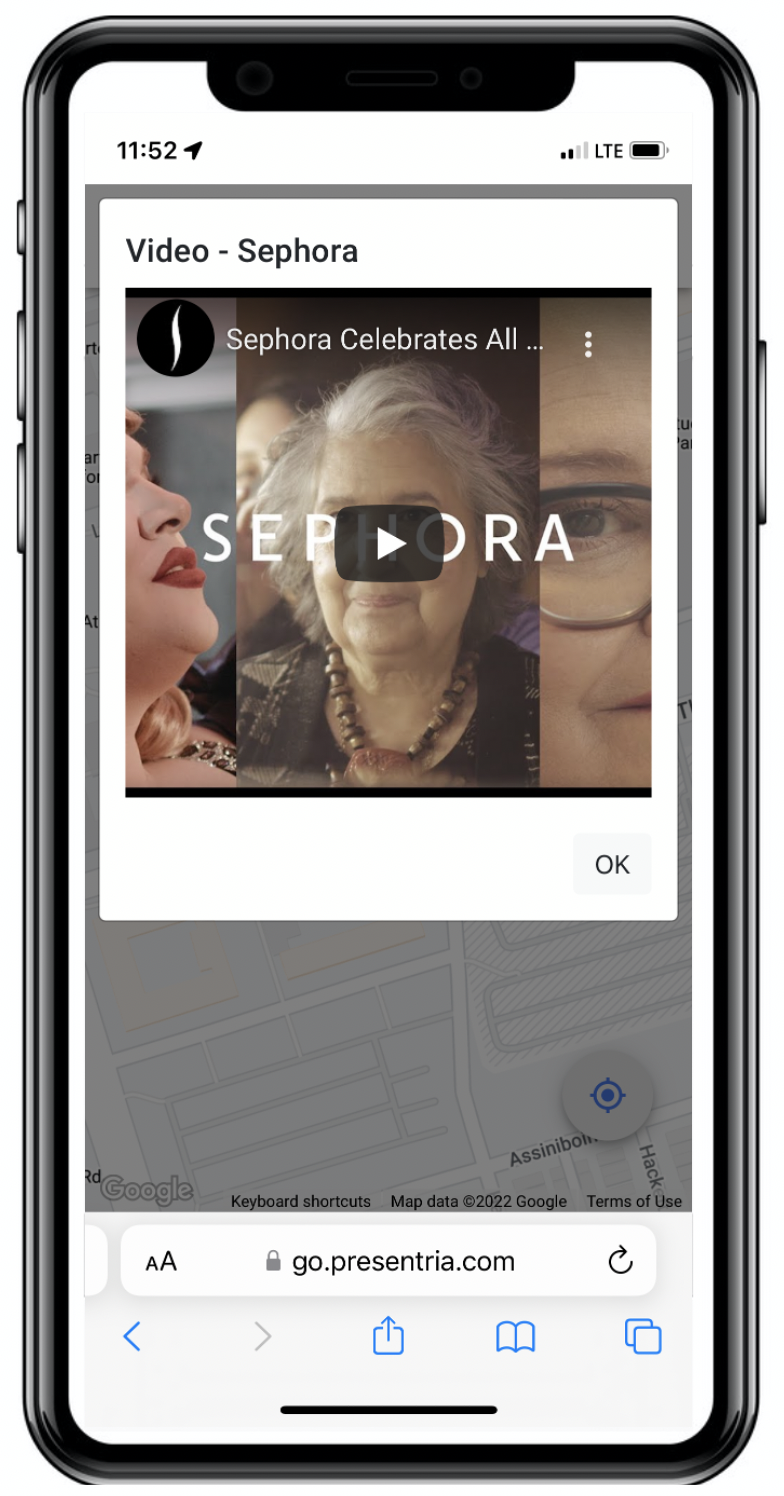 (a) Watch YouTube or Vimeo videos.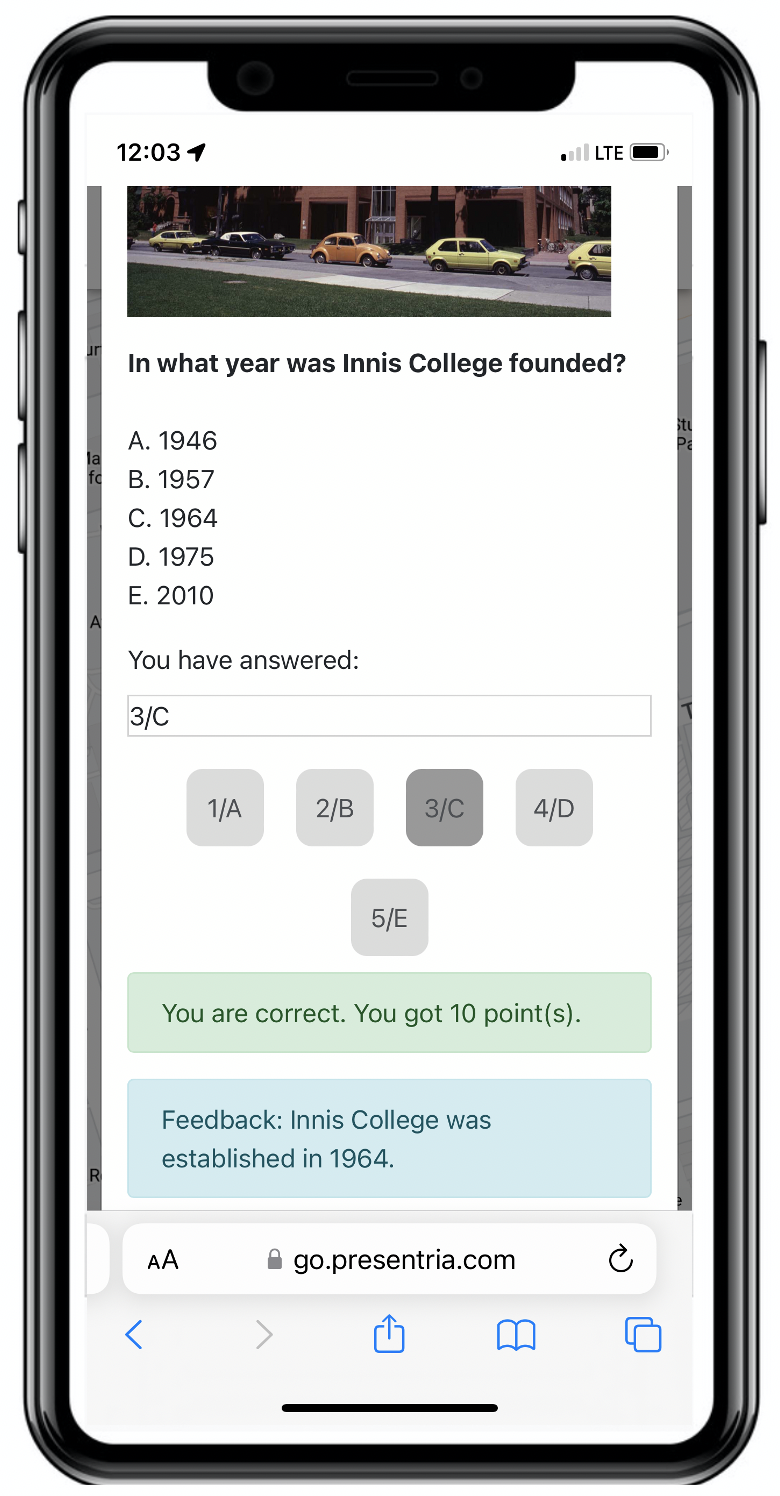 (b) Earn points by answering questions correctly and get immediate feedback.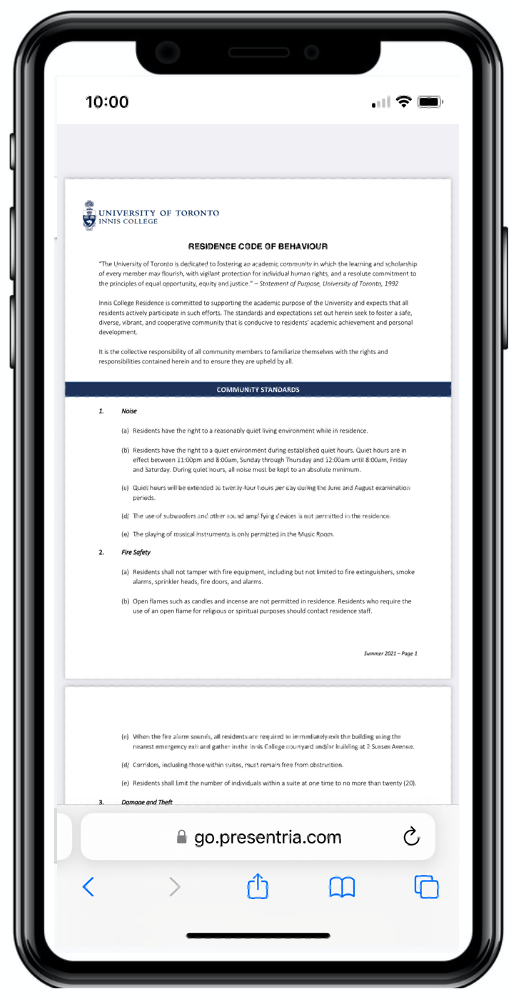 (c) Download and read PDF files.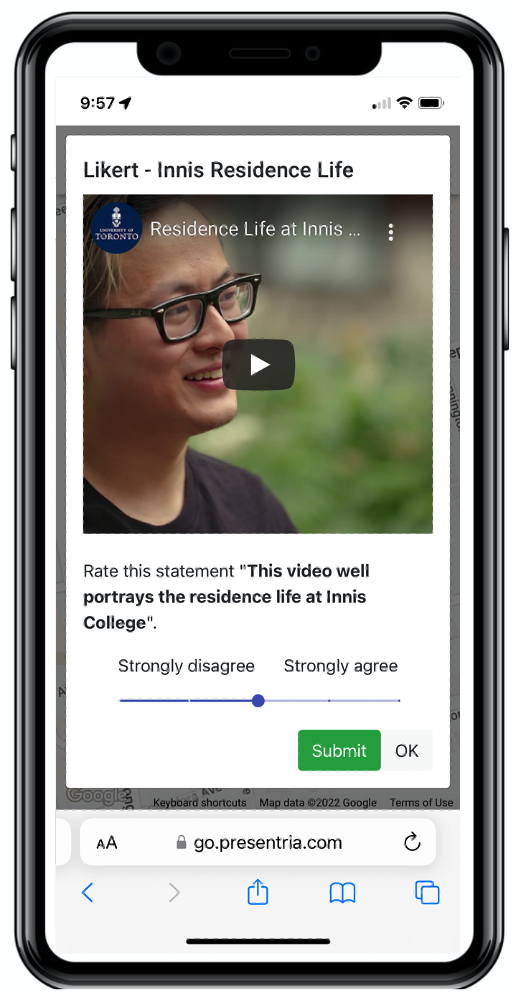 (d) Give opinions to online & offline materials.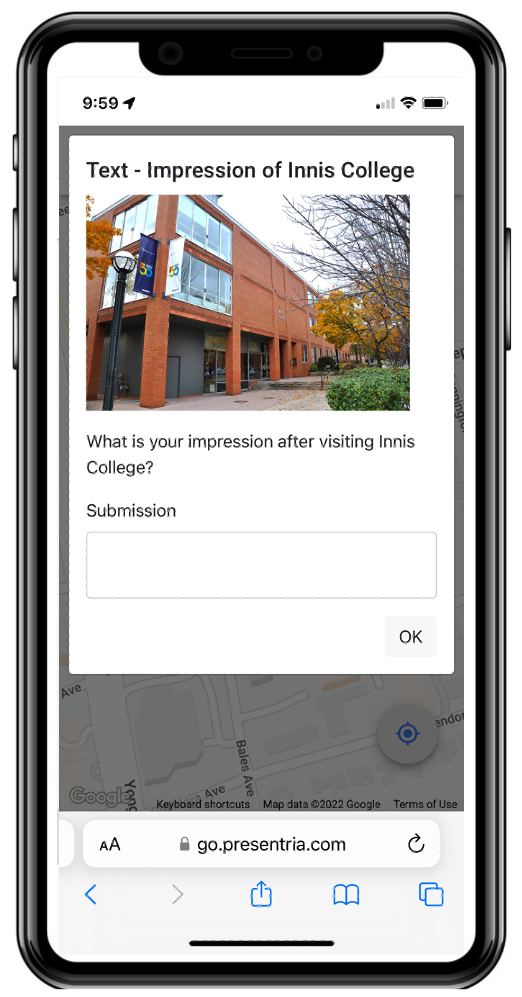 (e) Write their field observations.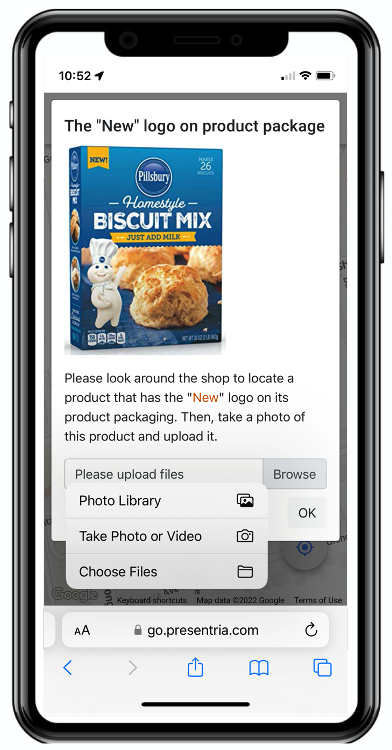 (f) Submit photo assignments.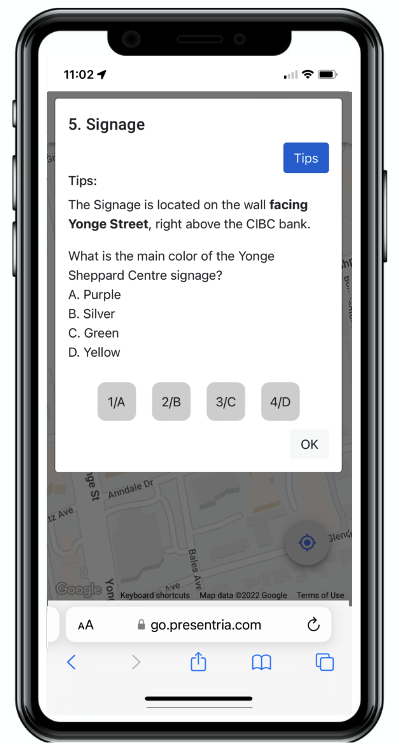 (g) Get help by reviewing tips given by the instructor.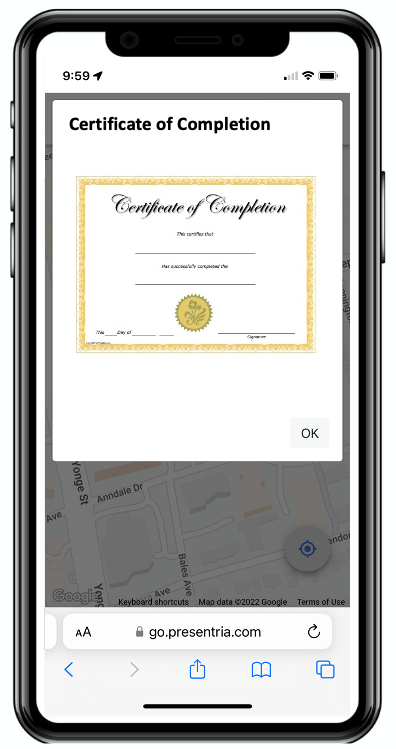 (h) Receive a digital certificate upon trip completion.
Instructor can gamify the field trip using Time, Task, and Score Sequence! Click here to learn more.
Virtual trip option is available:
Some students may not be able to join the trip in person because they're residing in other cities, or learning remotely. Allow them to "experience" these interesting questions and videos using Presentria GO over a web browser.
To see how a virtual trip would look like, go to https://go.presentria.com, enter session ID G1147, your student ID (any number), and name.
Additional instructions can be found here.