You can prepare the correct answer and explanation beforehand and show them during the lecture. Add YouTube video, image, or photo to your questions to impress the audience.
Q: According to a recent US study, what kind of vaccination provides the best immune protection from the Omicron SARS-CoV-2 virus?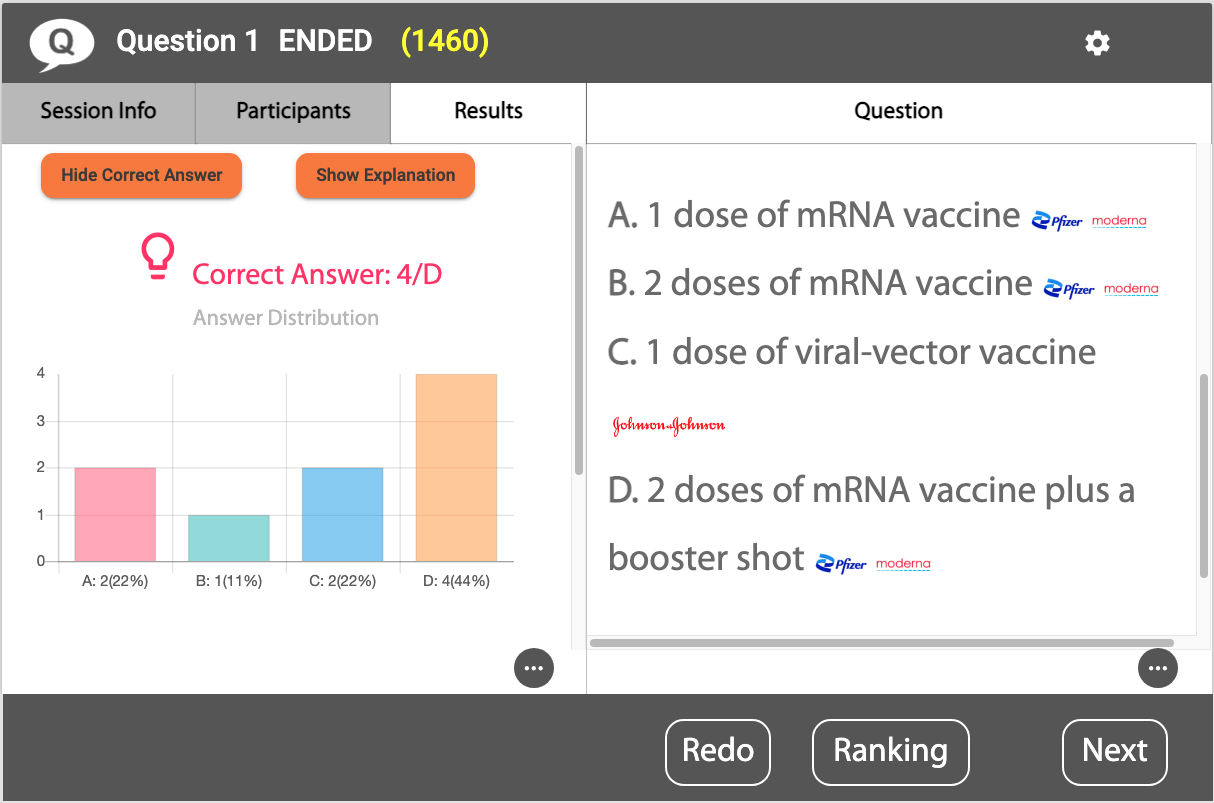 Create polls quickly & easily
Our polls are quick and easy to design. Responses from your audience will appear in real-time thanks to our powerful visualization technologies.
Instructors:
For detailed instructions in setting up Presentria Basic, you can read the

Quickstart guide here.