Presentria Basic:


Interactive Live Polling
Presentria gives you the ability to design a wide variety of interactive polls in minutes. Polling your audience can be a great way to increase engagement and make a lecture dynamic, interesting, and memorable.
With 9 question types, shareable question banks, and full YouTube/LaTeX support, no wonder Presentria is trusted by educators around the world since its initial software release.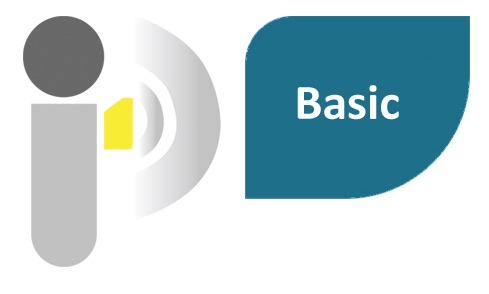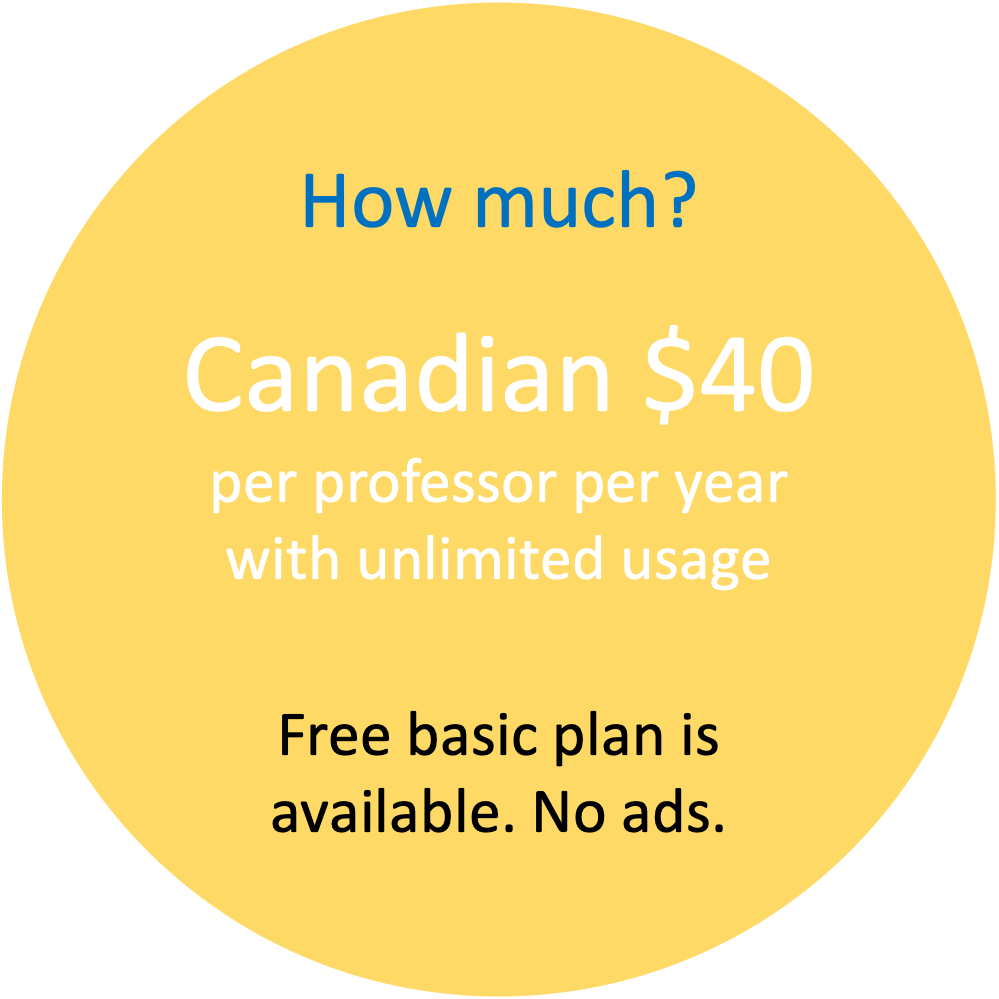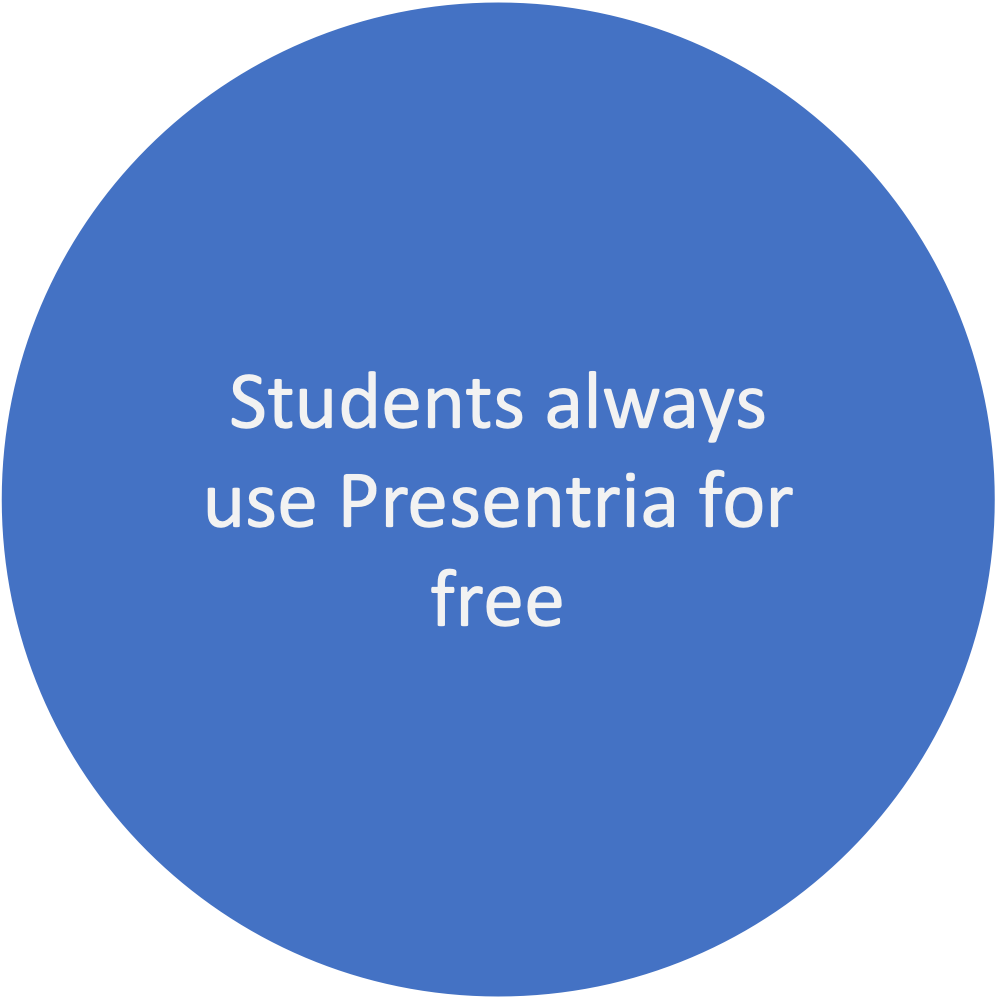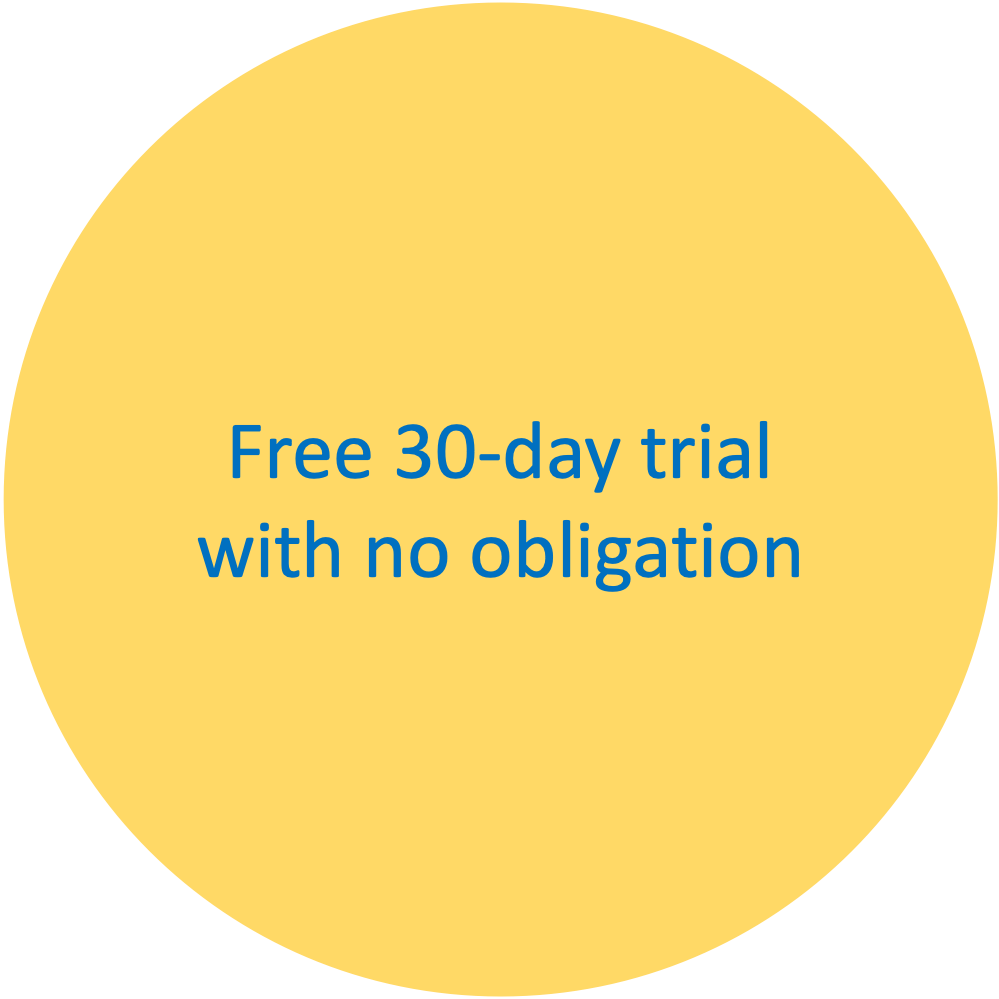 Create polls quickly & easily
Our polls are quick and easy to design. Responses from your audience will appear in real-time thanks to our powerful visualization technologies.
Q: What is the brand of your dream car?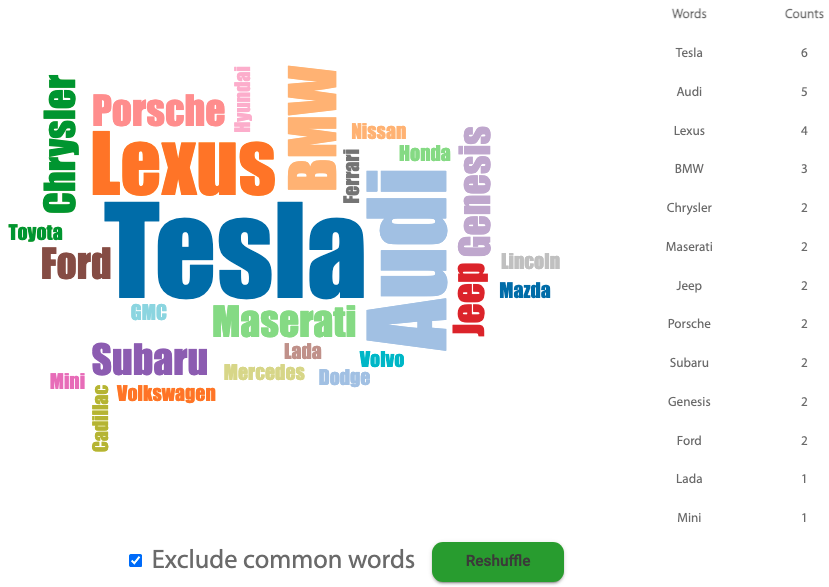 Word Clouds
Generate live Word Clouds instantly to emphasize the most popular words submitted by your audience.
Use word clouds in your lectures, webinars, and meetings to show the answers in visualizations that facilitate conversations.
Multiple Choice

Use in a live setting or part of a survey to collect answers, thoughts, opinions and data.
You can prepare the correct answer and explanation beforehand and show them during the lecture. Add YouTube video, image, or photo to your questions to impress the audience.
Q: According to a recent US study, what kind of vaccination provides the best immune protection from the Omicron SARS-CoV-2 virus?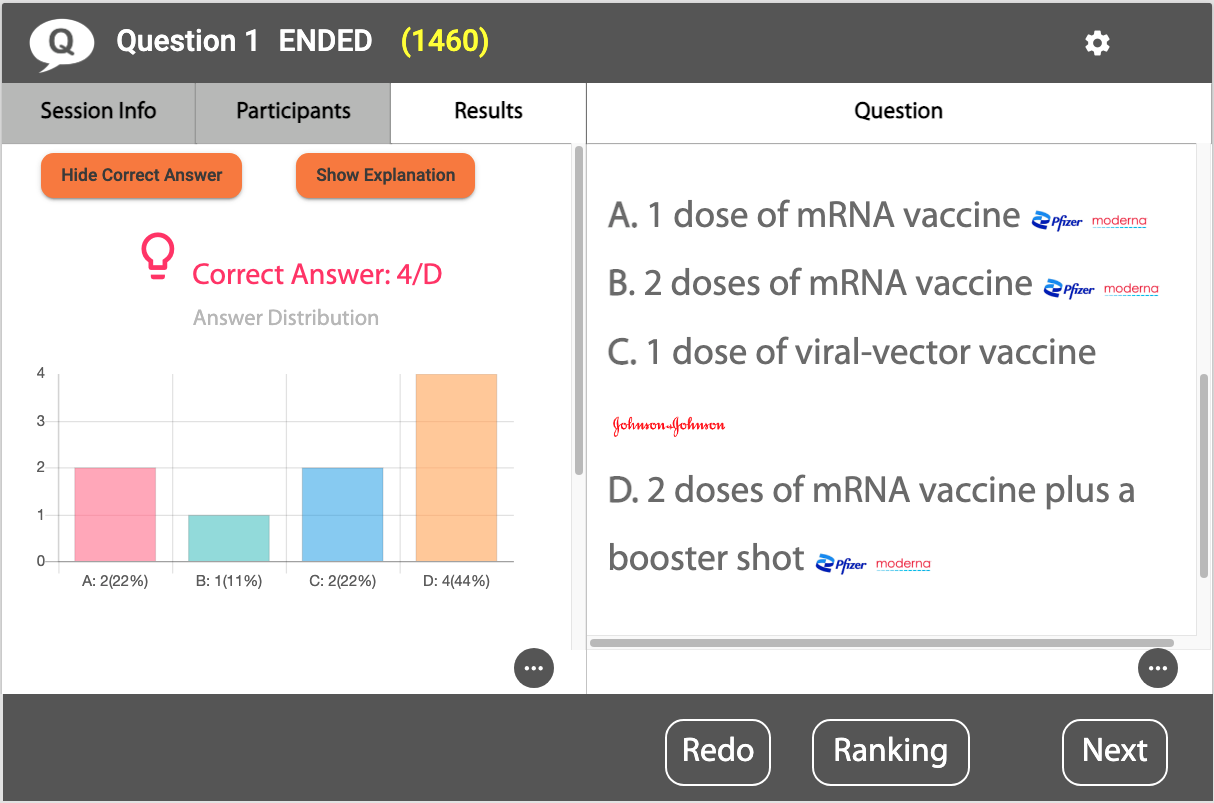 9 Question Types

We started with Multiple-Choice in 2012. Today, we have built 9 different question types for educators to use in their humanities, social science, natural science, formal science, and applied science courses.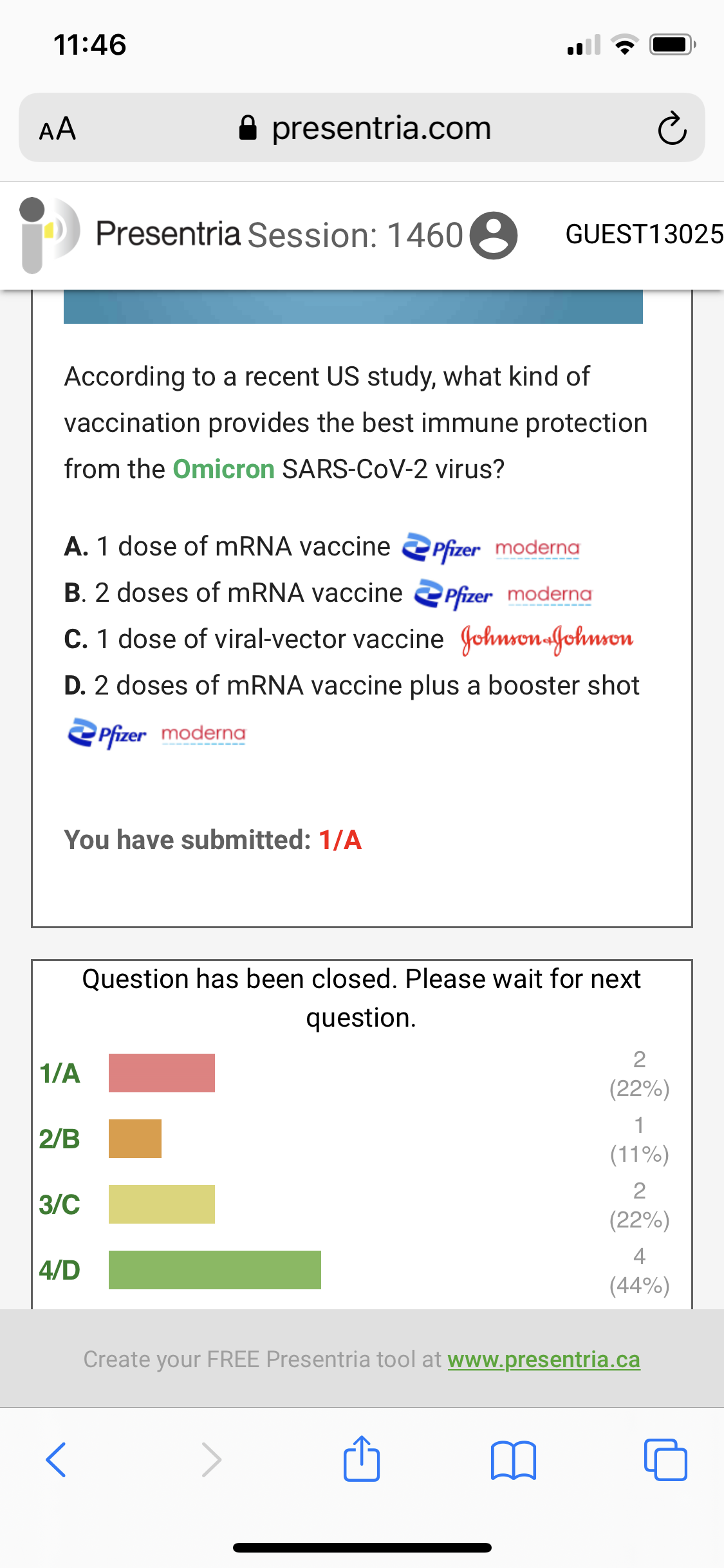 Instant & dynamic feedback

Answers from your audience will appear in real-time on their mobile handsets and your computer projector screen
Our interactive screen will change as your audience's submissions stream in.
Depending on the question type, your audience can view the bar graphs, text comments, or numeric values/averages as submitted by the class.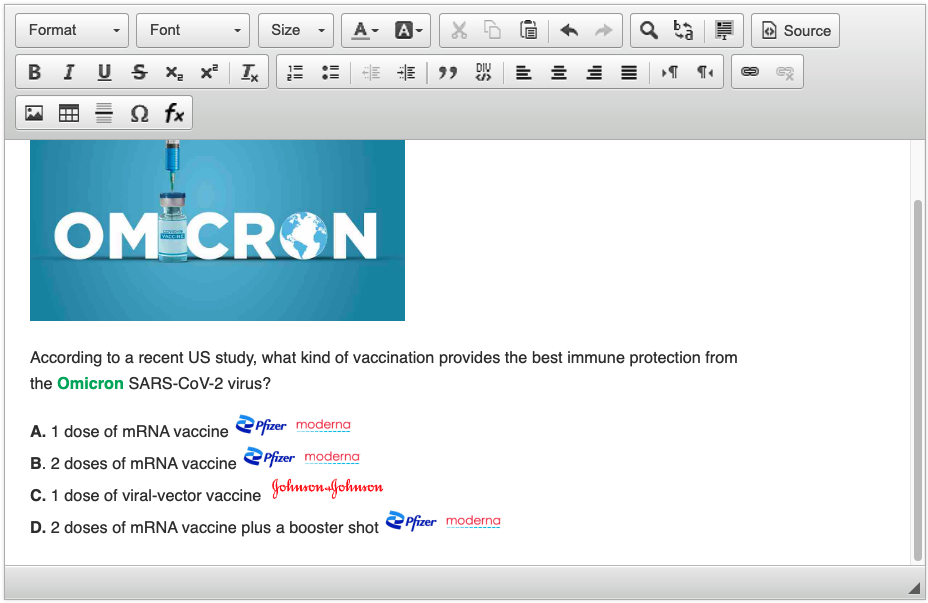 WYSIWYG Editor

With Presentria, you can design your questions the way you want using our easy-to-use online editor. Show graphics in your answer choices? Embed a

YouTube video

? Add

LaTeX

math formula? No problem!
No programming is required. Just point and click.

Timed Question
(10secs to 30mins)

Compare Answers
(2 Questions)

Redo the Same Question

Ranking
(Top scores)
Sharable Question Bank

Why reinventing the wheel whenever you teach? Save time and effort by sharing question banks.
Your course lead can create one set of questions for each course and then share it easily with other professors using a unique sharing code.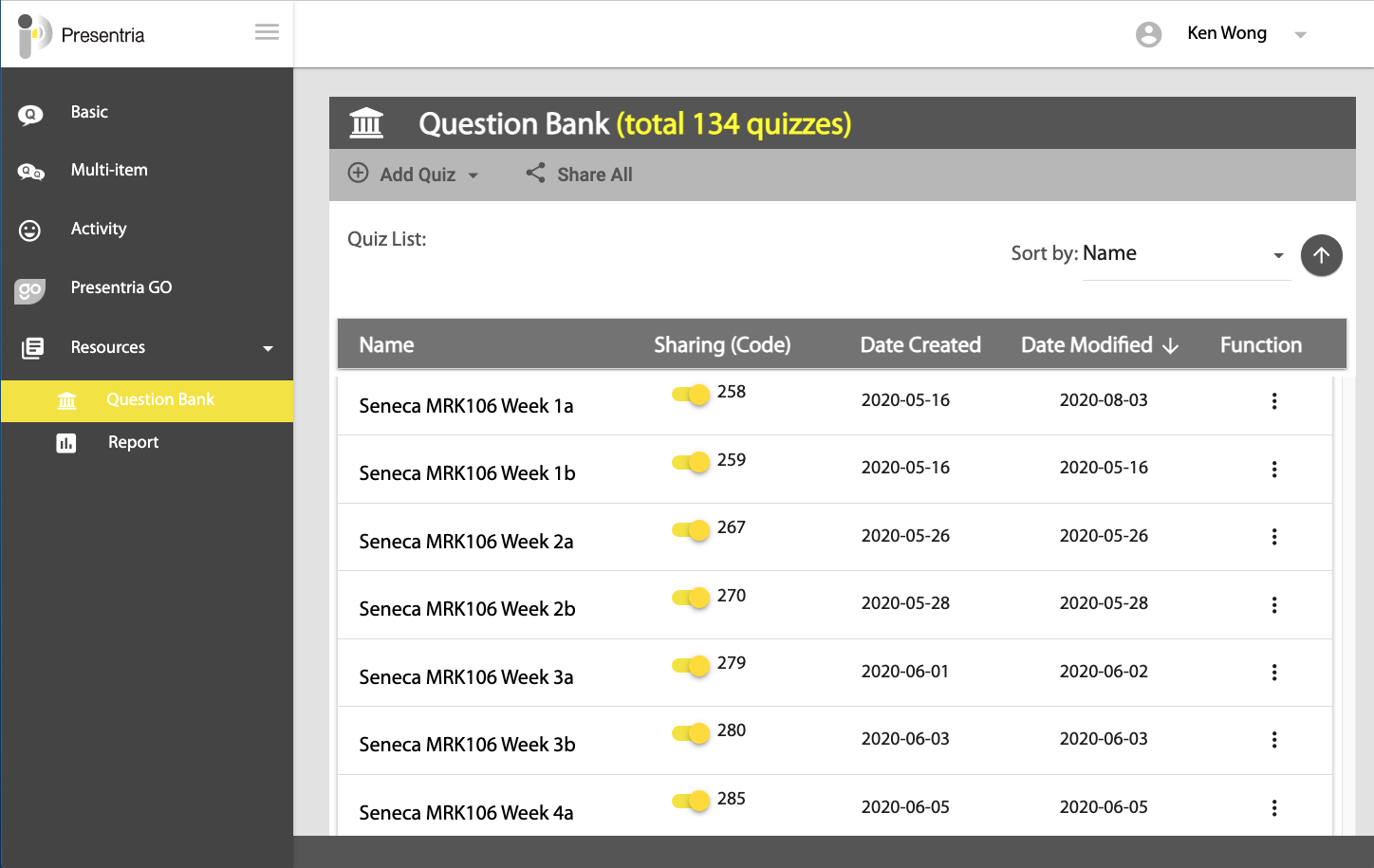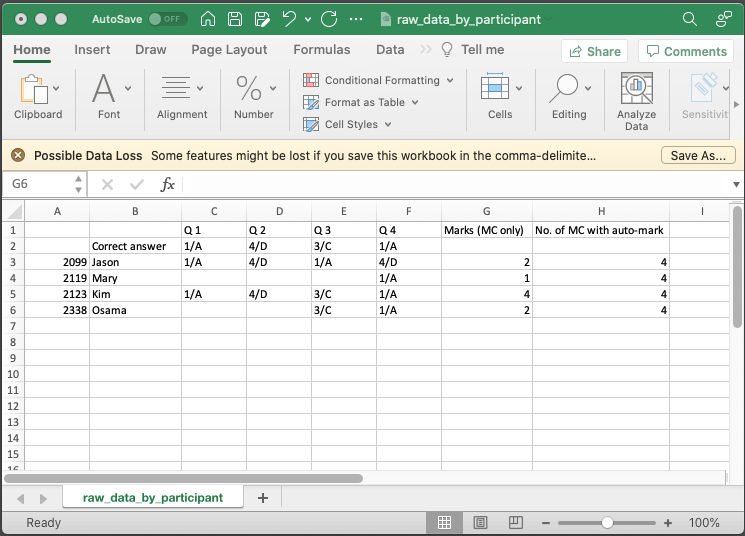 Detailed Reporting & Automatic Grading

View

students' performance online or download results in PDF or CSV spreadsheet format.
Our automatic grading function for multiple-choice questions can save you hours in grading!
Presentria Basic is a practical class response system designed by educators, for educators.
Increase student engagement using 9 question types
No apps to download
No programming is required. You can set up quizzes in minutes
A trusted solution with over 4.5 million pageviews since initial software release
Video: Webinar - Contact North (2020)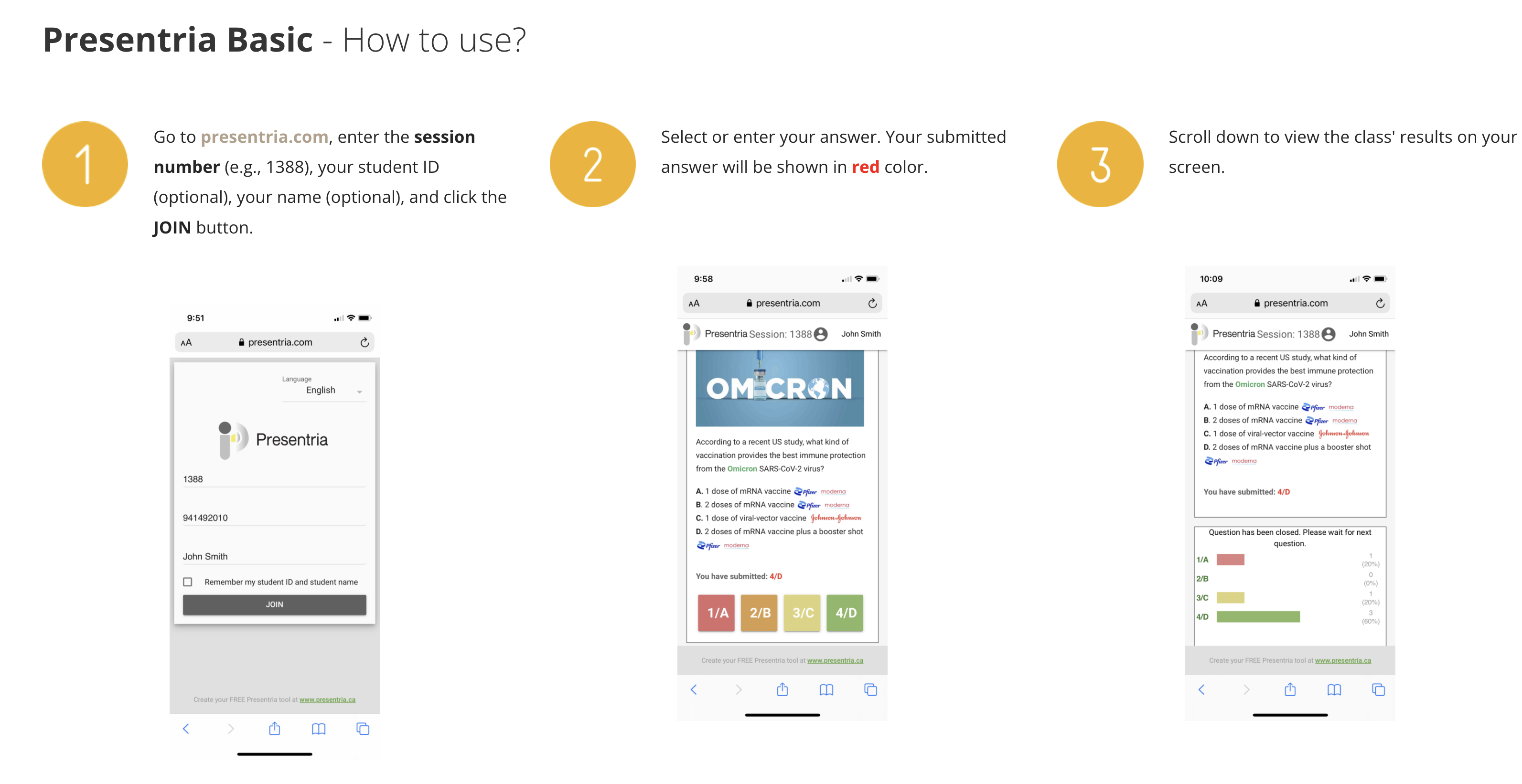 Instructors:
For detailed instructions in setting up Presentria Basic, you can read the

Quickstart guide here.