Setting up your quiz prior to class via the "Question Bank" function
If you don't want to create questions on-the-fly in your classroom, head over to the "Question Bank" section in your Instructor Portal to set up your quiz questions beforehand.
Log-in at https://instructor.presentria.com
Go to "Resources" --> "Question Bank".
Click "Add Quiz".
Click "Add a New Quiz" to create a new quiz (i.e., set of questions)
Enter a new quiz name.
Press "Check availability" and then "Create".
Click the name of your newly created quiz.
Click "Add item" to create your question(s).
Sharing quiz with other instructors easily in 3 steps
We believe that good resources should be shared by our community members. Presentria has the amazing function to let you share your own quiz (i.e., the questions, their answers, and explanations) with other Presentria instructors around the world easily using a unique code.

Let's say Professor John Smith created an online quiz in Presentria called "Retail Pre-Math Quiz". He pressed the "Sharing (Code)" button and a unique code "119" is generated by the Presentria system.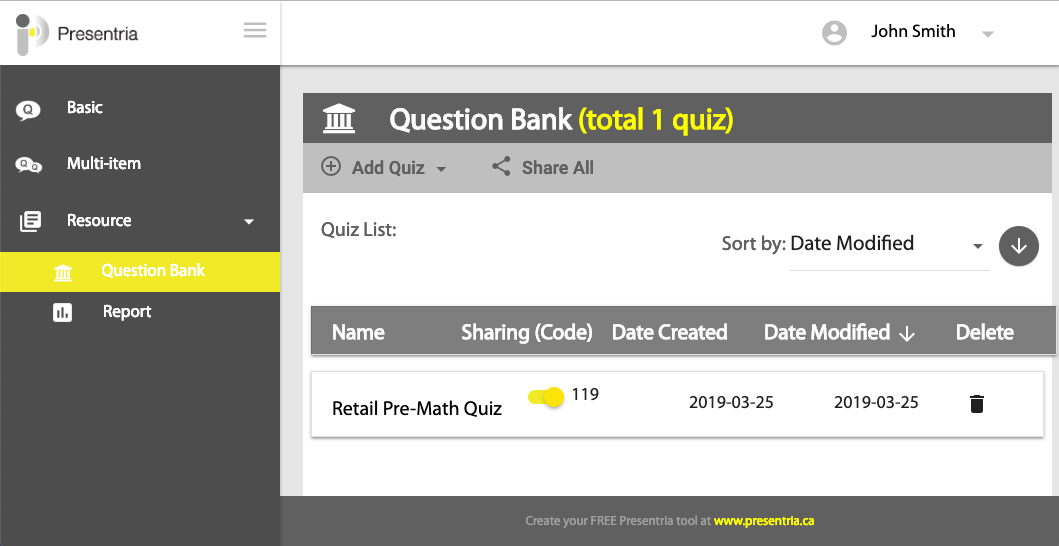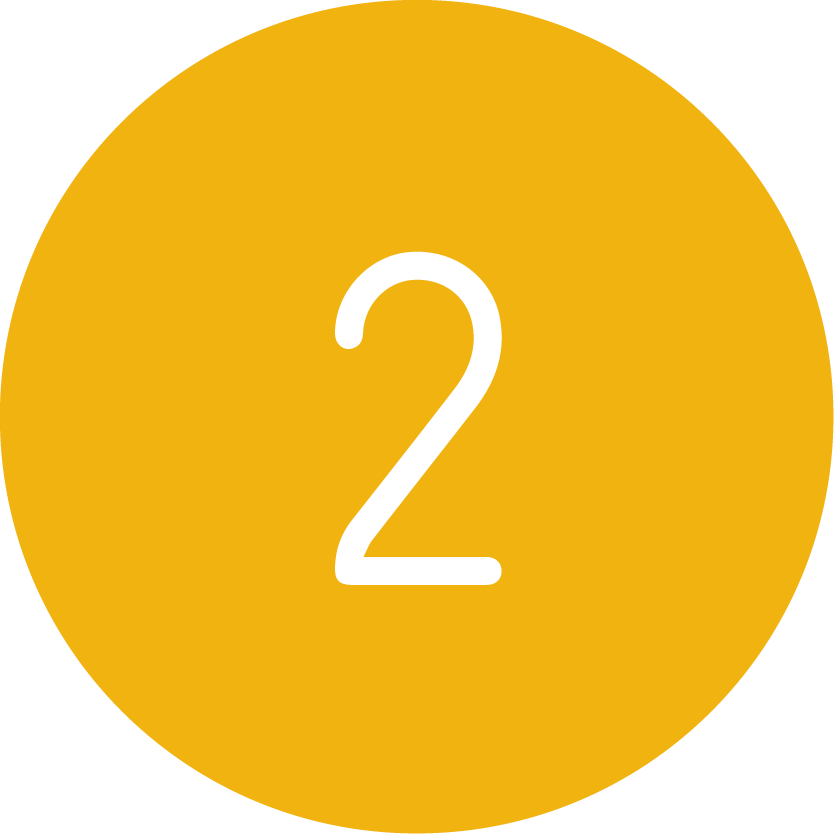 Professor John Smith informed his colleague, Professor Ken Wong, that a quiz has already been built using the code "119".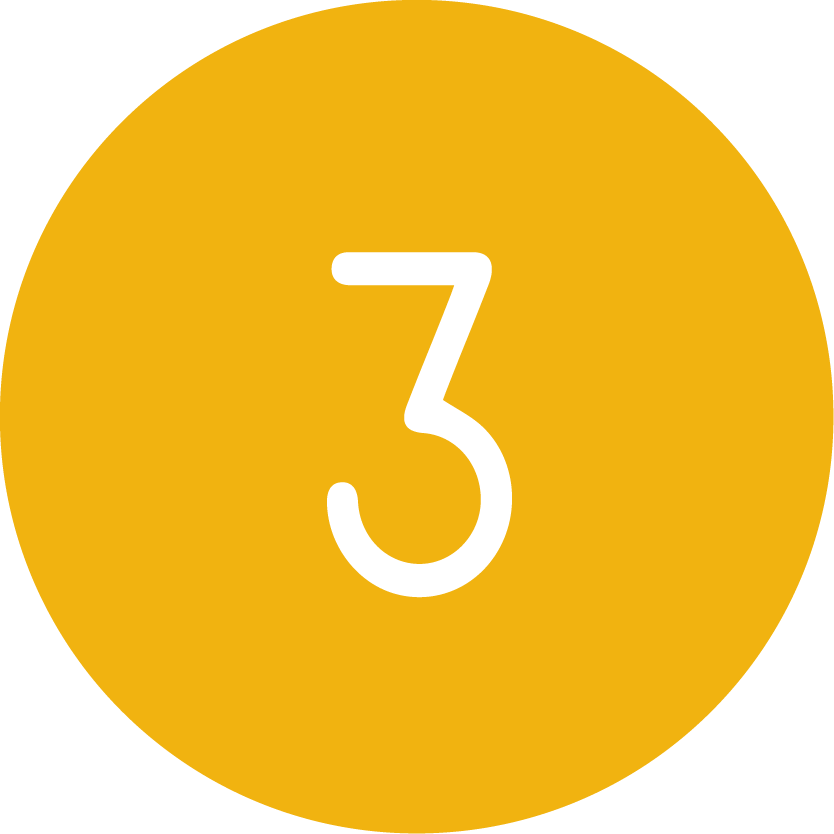 Professor Ken Wong logged into his own Presentria account to build a quiz (Resource --> Question Bank --> Add Quiz). He selected "Add a Shared Quiz" and entered this "119" code to copy Professor John Smith's quiz over into his account.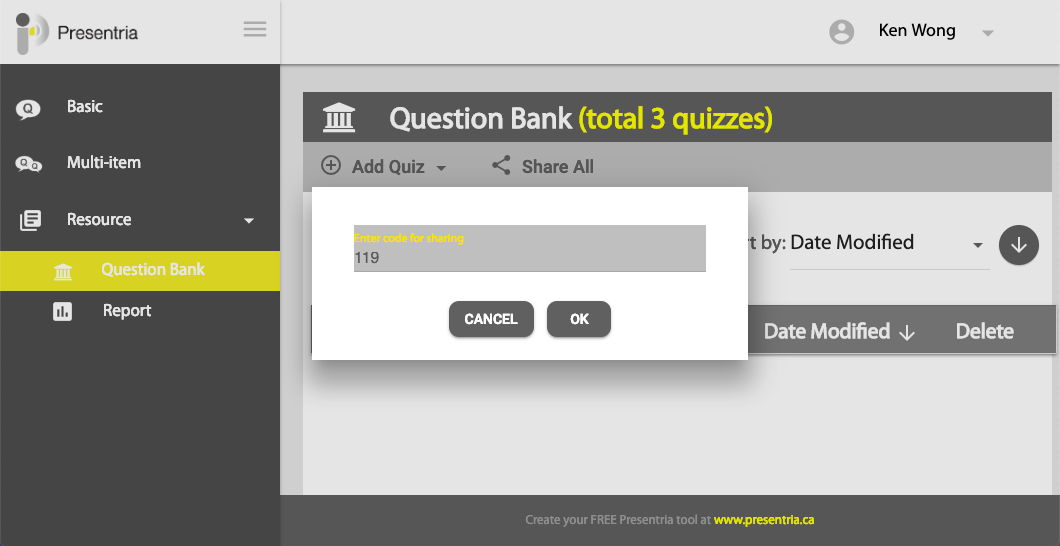 Done! Note that each sharing code refers to a particular quiz that may contain one or more questions in it. For example, let's say Professor John Smith's quiz has 15 questions in it, only one sharing code "119" will be generated by the system. If Professor Ken Wong only wants to use 7 questions out of the 15, he can manually delete the unwanted questions in his own account afterwards.